DEDICATED IN-HOUSE SERVICE
BESPOKE JEWELLERY DESIGN
THE BESPOKE JEWELLERY DESIGN PROCESS
Commission a truly unique piece of jewellery with JQ Diamonds. Our talented designers can create the perfect piece for you.  Our bespoke service allows our clients the opportunity to create their own vision that stands out from the crowd. 
At JQ Diamonds, we provide a clear timeline for your bespoke project, ensuring you're informed throughout. The entire process typically takes around 42 days, but may extend if design approval is delayed to ensure your satisfaction.
For a detailed breakdown of the bespoke process, continue reading below.
DAY 1: CONSULTATION
The first step is to reach out to us, whether by phone, social media, or visiting our store. After visiting us, our sales and design team will help you choose the right option based on your preferences, budget, and style.
Once you've placed your order and provided your ring measurements, we'll start crafting your item.
DAY 14: APPROVE DESIGN
Your computer-aided design or CAD will be ready within 14 days - at this point, you can really see your vision come to life. We will send you images and sketches of what your finished ring will look like so that you can be absolutely sure that you're happy with it, and let us know about any tweaks you'd like to be made to the ring before it's created.
DAY 21: APPROVE 3D MODEL
Three weeks after ordering, you can review and approve a 3D wax model of your future ring. You can do this either in-store or at home; we'll send the model to you if you choose the latter. This step ensures the correct size and gives you a practical preview of the ring's appearance and fit with the precious stones.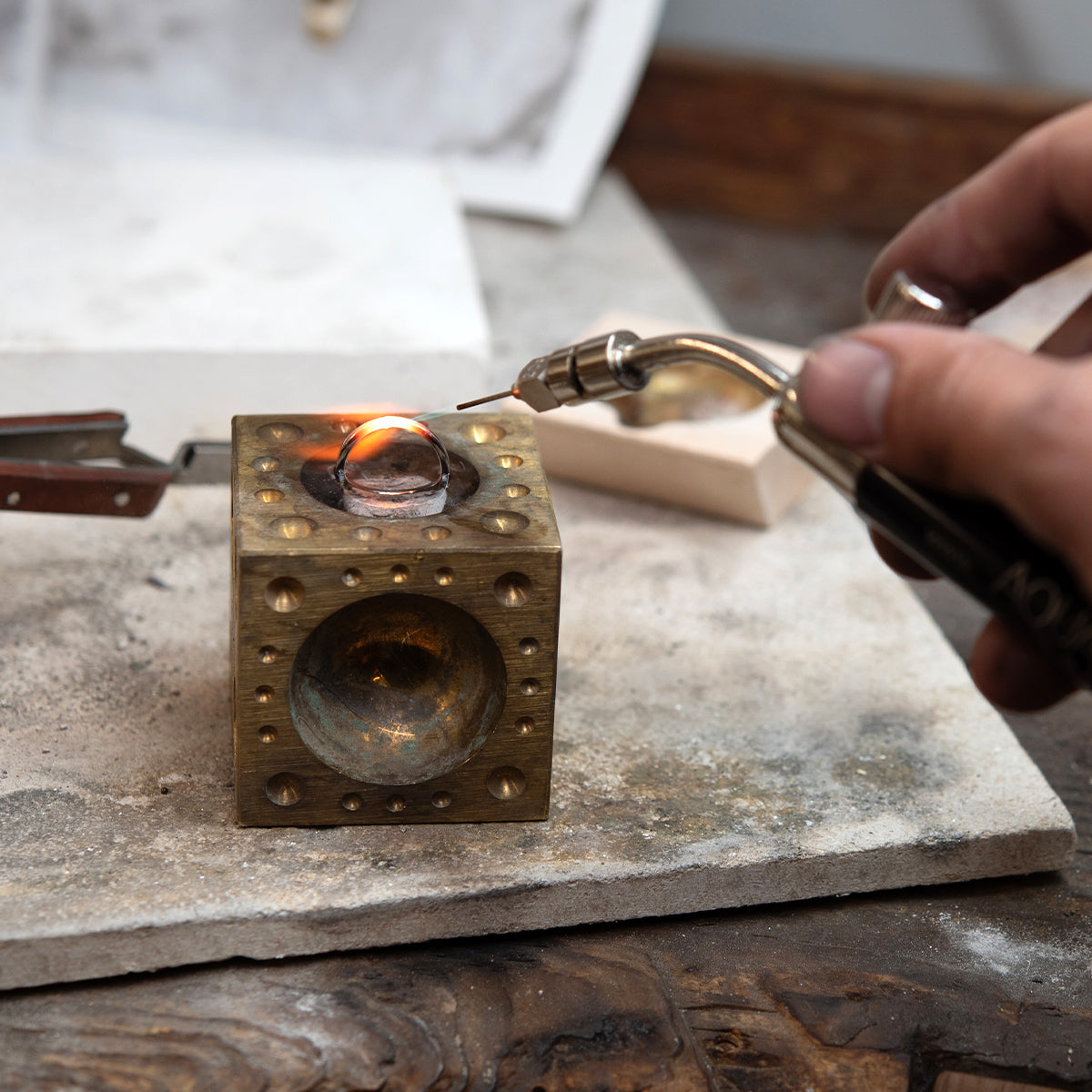 DAY 22: SEND TO WORKSHOP
Once we confirm your satisfaction with both the design and the wax figure, you can leave the rest in our capable hands. Our highly skilled team of dedicated goldsmiths will then meticulously craft your ring, adhering to your precise specifications and ensuring that every detail is brought to life with exceptional craftsmanship and care.
DAY 40: QUALITY CONTROL
We know you don't want your special piece to be anything less than perfect, and neither do we. This is why once your ring has been made, it will undergo a 2 day quality check process where it is scrutinised for even the tiniest of flaws by our production manager and many other members of staff. Only once it has passed quality check will your piece be deemed ready for collection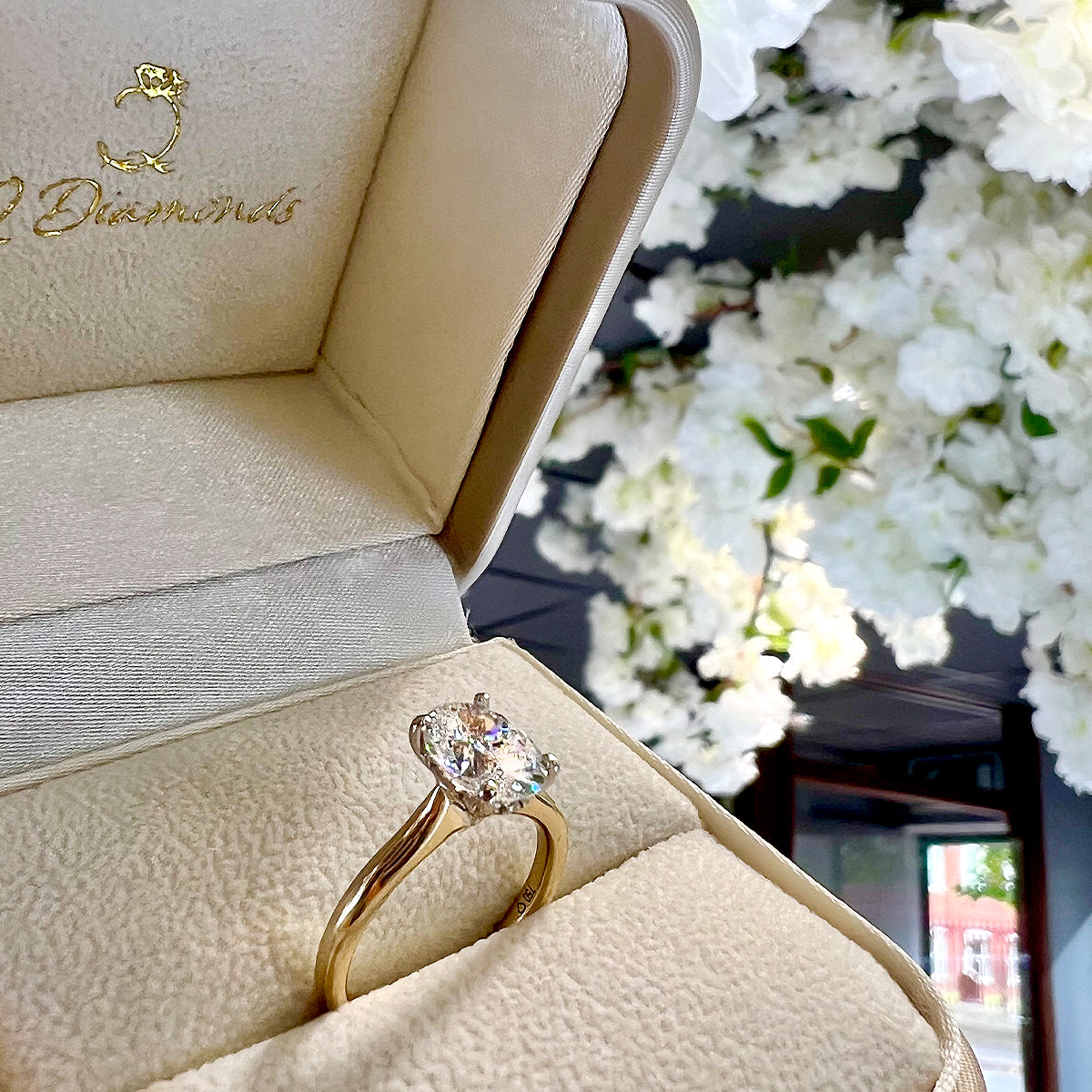 DAY 42: COLLECTION!
The moment you've been eagerly waiting for arrives when you receive that special phone call from us, informing you that your dream piece is now perfectly ready. It's a significant milestone as your order is now prepared for you to pick up and cherish for a lifetime. We can't wait to see the joy and satisfaction your new treasure will bring to your life!
Interested in creating your own bespoke piece, or just have some further questions about the process? Book a consultation with us and we can give you all the answers.