CRAFTING YOUR FOREVER
THE JQ DIAMONDS DIFFERENCE
At JQ Diamonds, our unwavering dedication to the art of jewellery making, our personalised service, and our extensive gemological knowledge are the cornerstones that distinguish us in the world of luxury.
With a legacy of excellence, we stand committed to crafting timeless pieces and providing you with the highest level of care and knowledge, ensuring your journey with us is nothing short of extraordinary.
MASTERS OF JEWELLERY CRAFTSMANSHIP
Our goldsmiths craft each piece with meticulous attention to detail. From the shimmering diamonds to the lustrous gemstones, every element is carefully chosen and placed to create a work of art that will be cherished for generations.
Our customers can also gain peace of mind with our in-house workshop's comprehensive jewellery remodelling and bespoke services.
OUR WORKSHOP
GEMOLOGICAL EXCELLENCE
We have an unwavering commitment to the highest standards of gemology. Our team of certified gemologists ensures that every gemstone in our collection is not only breathtaking but also ethically sourced, so you can wear your jewellery with pride and peace of mind.
BESPOKE JEWELLERY DESIGN
Our dedicated experts are here to offer personalised guidance, whether you are seeking the perfect engagement ring, a one-of-a-kind custom design, or a timeless gift to mark a special occasion.
BESPOKE DESIGN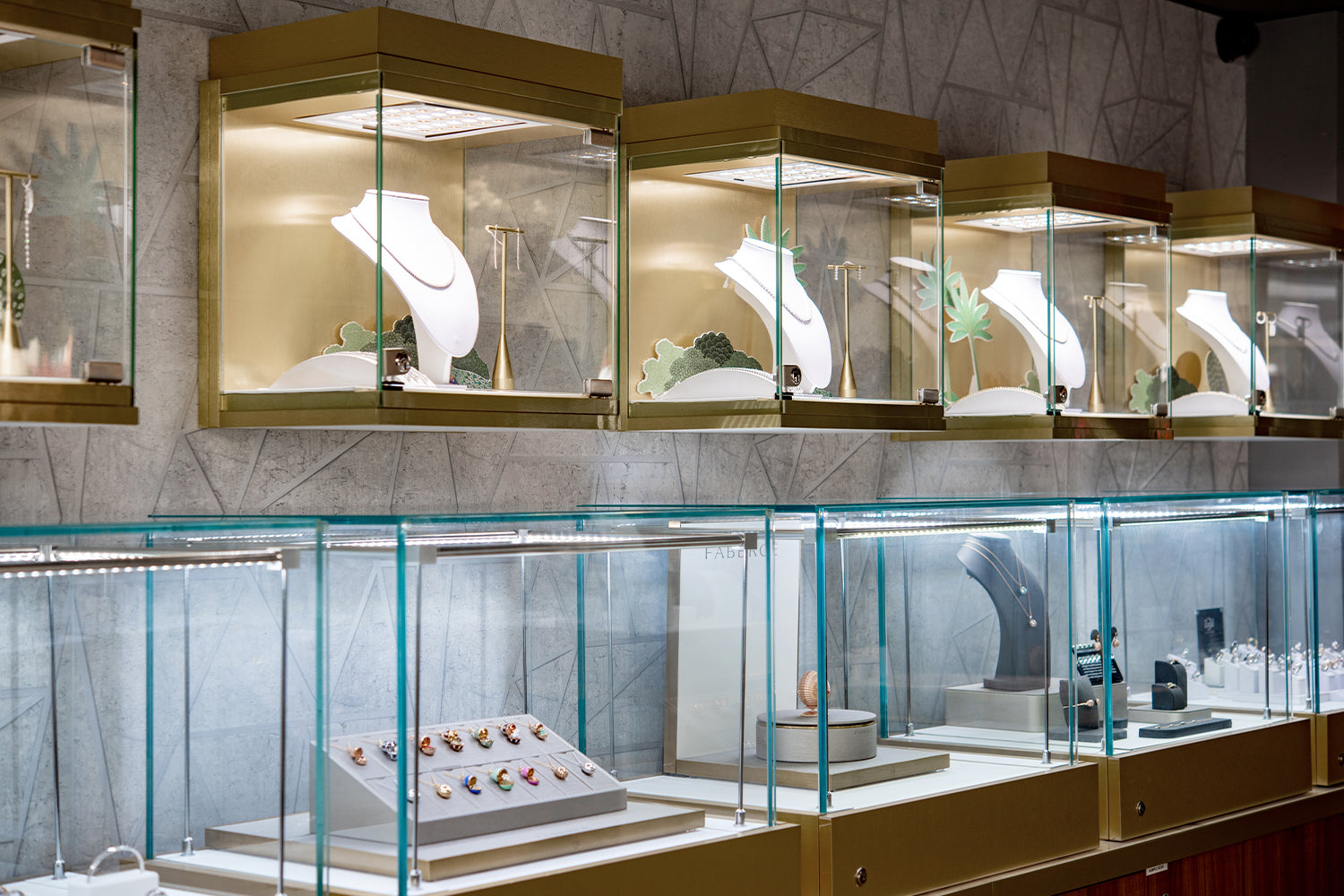 VISIT US IN STORE
We are situated in the heart of the historic Jewellery Quarter in Birmingham. Talk to our in-store experts and see our range of beautiful diamond and gemstone jewellery up close.