THE FINEST IN WATCH AND JEWELLERY STORAGE
WOLF 1834 WATCH WINDERS & JEWELLERY STORAGE
Wolf 1834, a name synonymous with craftsmanship and heritage, represents a legacy of fine watch and jewellery accessories. For nearly two centuries, this venerable brand has catered to those who appreciate the artistry of timekeeping and the elegance of jewellery storage.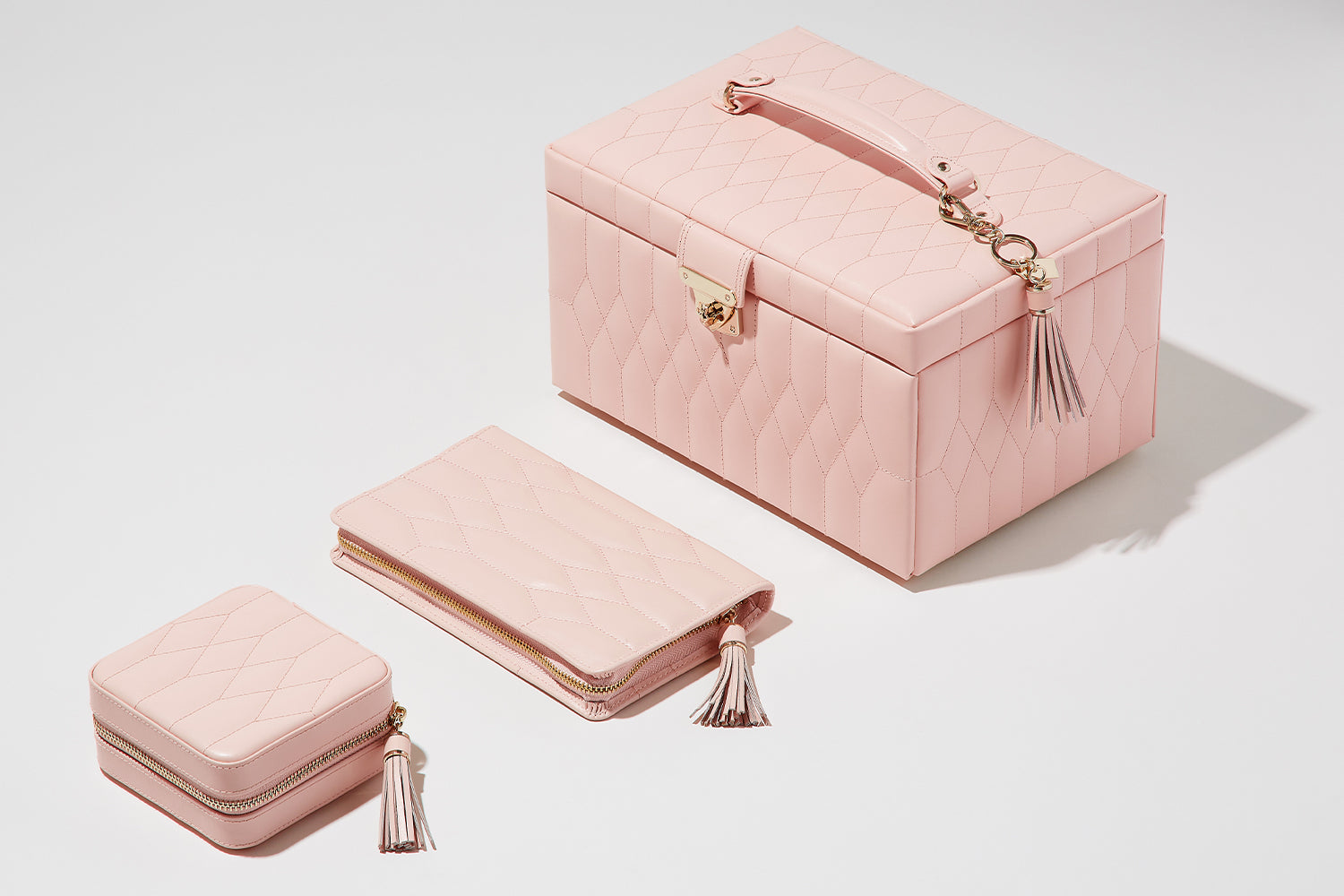 WOLF JEWELLERY STORAGE
From their velvet-lined compartments to the fine materials used, these cases by Wolf 1834 offer a blend of style and security that is second to none. Whether you're looking to store heirloom jewellery or showcase your collection, Wolf 1834 jewellery boxes provide a timeless and sophisticated solution for every jewellery enthusiast.
Discover our collection in store.
OUR SHOWROOM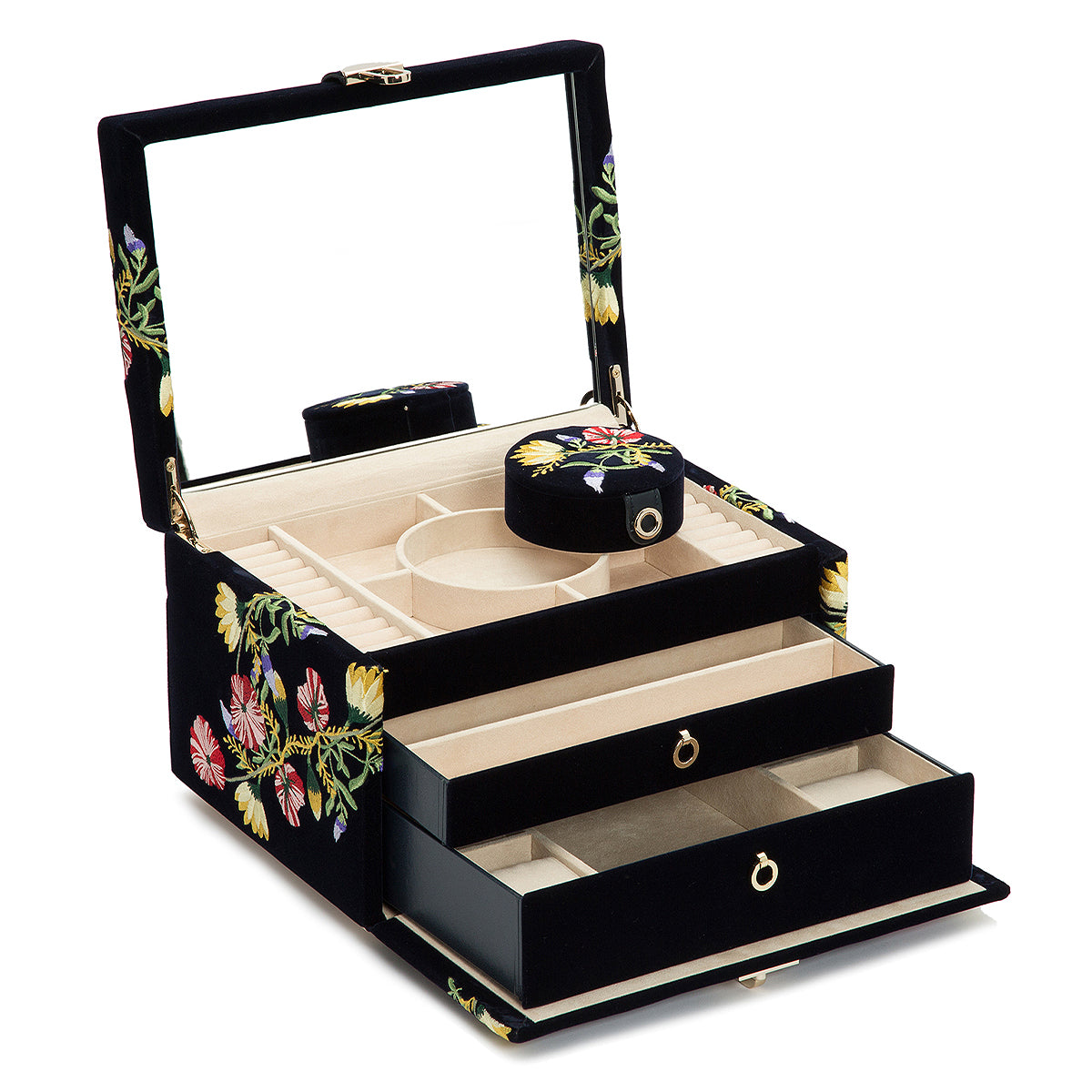 WOLF 1834 ZOE CASE
This jewellery case boasts a soft mink exterior adorned with timeless floral embroidery, reflecting the same beauty found within its contents.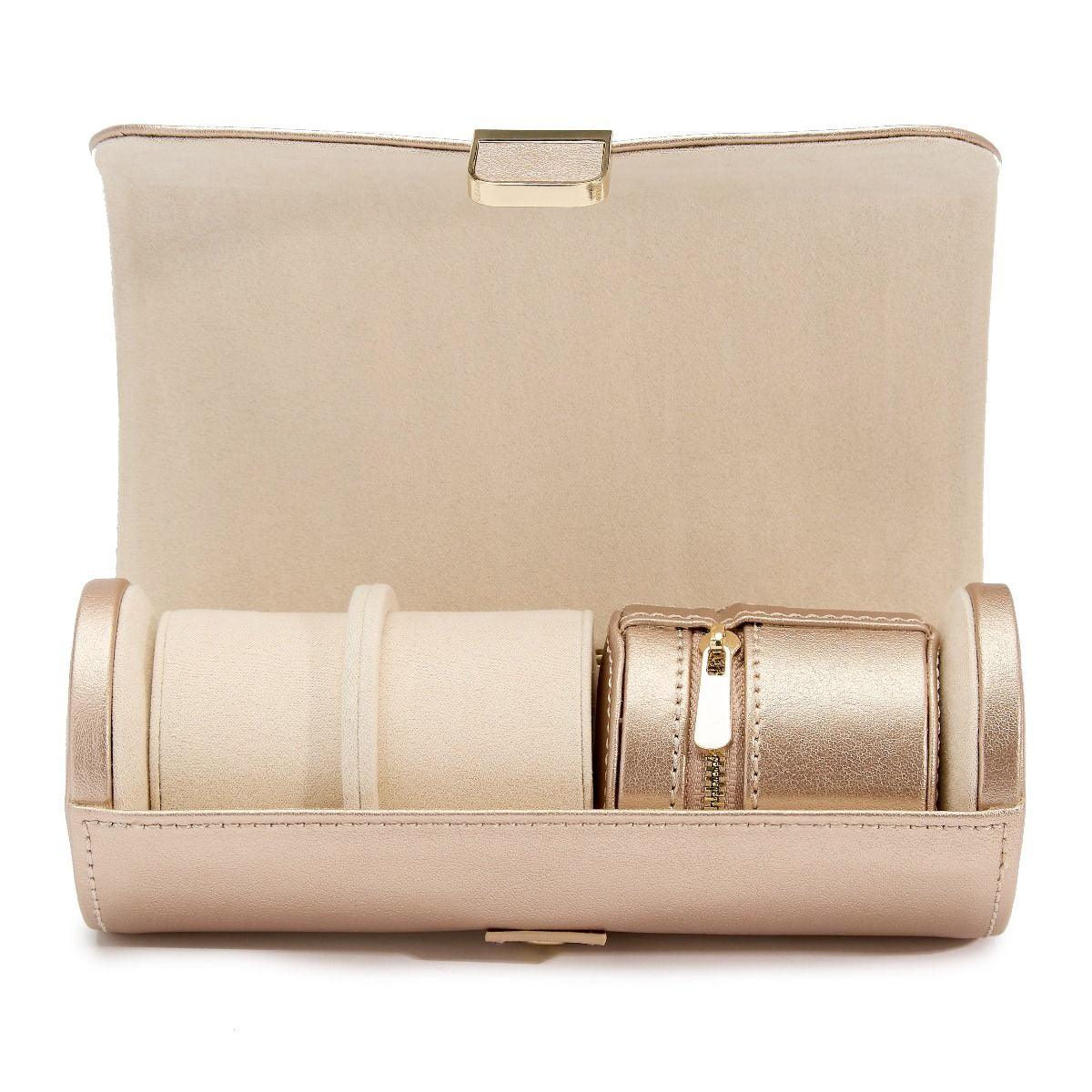 WOLF 1834 PALERMO ROLL
Elegant and inspired by its namesake city perched on a seaside mountain, Palermo is a luxurious leather watch and jewellery roll designed to safeguard your jewellery and watches with style.
WHY CHOOSE A WOLF 1834 WATCH WINDER?
With a rich heritage spanning nearly two centuries since its establishment in 1834, Wolf has earned its reputation for crafting impeccable watch winders. These devices are meticulously engineered to preserve and protect your automatic watches with precision, preventing overwinding and ensuring accurate timekeeping.
What sets Wolf apart is its dedication to customisation, offering a diverse range of models that cater to various watch brands and collections.
Crafted from luxurious materials such as handcrafted wood and fine leather, Wolf watch winders not only offer durability but also elevate the aesthetics of your watch storage.
With security features, LusterLoc™ technology to prevent tarnishing, and a commitment to exquisite design, Wolf is the trusted choice for those who seek both functionality and elegance in their watch winders, making it the ideal companion for preserving and displaying your cherished timepieces.
DISCOVER WOLF